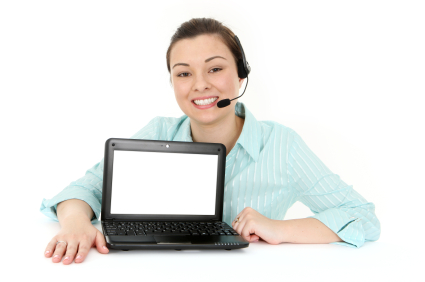 Now-a-days, Software-as-a-Service (SaaS) technology is quite prevalent in many different business spectrums, including the mortgage industry. This technology can be a wonderful solution for your business and its daily operations, but there are 7 specific factors to consider before just jumping on board with the first SaaS provider you come across.
Instant and High-Level of User Adoption:
The implementation process for the provider's software should always be efficient and noncomplex so you and your employees can begin using their system in a relatively short period of time. Their system should also be cross-compatible with multiple operating systems—Windows, Mac, Linux and Unix—as well as with all major web browsers—Internet Explorer, FireFox, Chrome, Safari and Opera.
Specific Customizations:
A good SaaS provider will supply you with software that will allow for specific customizations according to your audience and business needs. This will enable you to mold their software according to your real business requirements to enhance your overall workflow, ensure compliance, etc.
Breadth and Depth—Applications that are Rich with Usable Features:
Choosing the right SaaS provider to work with is no different than any other business investment you make, and you should always get your money's worth when using their applications. Providers that only offer simple, scaled down applications will prove unreliable, because in the end you will have to buy more software to make up for the ineffectiveness of their scaled down applications.
Integrated Suite of Interoperating Applications:Your SaaS provider should have multiple applications that all work in conjunction with one-another so your business operations can run more efficiently. Providers that offer multiple applications that all run out of different systems will only confuse you at first, and then cause inevitable delays that will slow down your productivity.
Proven Scalability:
Your SaaS provider should have the right system in place that can efficiently handle your workload, and they should only use powerful large scale servers to help enhance their cloud-based infrastructure. It's always a good idea to take a look at what their system can handle, because you don't want to deal with computer lag that will only slow up your operations.
A Secure Cloud Infrastructure:
It's very important that your SaaS provider has a secure cloud-infrastructure that will protect and backup your valuable and private information, such as names, addresses, social security numbers, credit card numbers, etc. One of the worst things that can happen to a business is stolen or lost information—especially when it deals directly with clients or financials—and an unsecure cloud environment will put your business at risk.
Longevity/Good Company Track Record:
How long a SaaS provider has been doing business and their track records with clients are very important factors to research and consider before signing any contract. Providers that have been doing business for many years are typically more reliable, because they have the most experience. You want to make sure that your provider won't forget about you once you start paying the bill, and just consider you as another number in their spreadsheets.
The Global DMS Difference
Global DMS's new clients are able to link into our cloud-based solutions in record time—and for a fraction of the cost. Our eTrac System is loaded with usable features, applications, and software add-ons that will allow you to effectively manage the entire appraisal management process from start to finish. We also offer special software customizations to fit your personal business needs.
Our eTrac System is integrated with several industry leading Loan Origination Systems (LOS), which dramatically speeds up the appraisal ordering process for lenders. It is also located within a fully virtualized server environment, which allows for increased capacity and scalability without hindering performance. Global DMS only uses secure and large scale cloud-based servers so our clients are constantly provided with the most upgraded network infrastructure the industry has to offer.
As a recipient of Mortgage Technology's magazine's Top 50 Service Provider award for the past 4 years, you'll be sure to see why Global DMS is a SaaS company that you can count on. Contact us today for a free consultation on our eTrac Appraisal Management System.