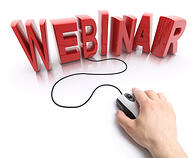 The Mortgage Bankers Association (MBA) recently initiated its new compliance program titled, MBA Compliance Essentials: Education for our New Mortgage World, which is designed to help professionals in the mortgage finance industry navigate through the many new compliance rules that have been released by the Consumer Financial Protection Bureau (CFPB).
The Association's new compliance program will focus on providing companies with the essential policies and procedures that are necessary to build a solid internal compliance program that is completely up-to-date with all the latest rules and regulations. It will present these policies and procedures through a series of webinars and by issuing related compliance guidebooks.
According to a press release that was issued by the Association, the materials for this program were developed in collaboration with expert legal counsel from the leading mortgage banking law firms, and are available to both MBA member and nonmember companies.
Some upcoming program components include:
"The CFPB Supervision Examination Manual is 924 pages long and follows thousands of pages of rules," said the MBA on its CampusMBA website. "The stakes are high and the CFPB and other organizations will specifically address your compliance policies and procedures. Get ready for compliance audits with MBA Compliance Essentials."