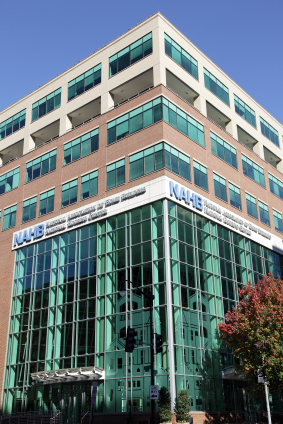 The National Association of Home Builders (NAHB) recently issued a new whitepaper, which states that serious problems in the residential appraisal process must be addressed in order to restore confidence in the residential real estate market. The new whitepaper, titled "A Comprehensive Blueprint for Residential Appraisal Reform," highlights the fact that appraisals are regulated by the states, so standards and requirements vary greatly—causing inconsistencies and confusion amongst appraisers and consumers alike.
Last year, the NAHB formed an Appraisal Working Group to develop recommendations for a comprehensive reform of the residential appraisal process, and this new whitepaper highlights their specific recommendations that would implement changes to nearly all aspects of the current residential appraisal system. The working group consisted of homebuilders and representatives from both the financial and appraisal sectors, and sought input from various professionals in each facet of the residential appraisal process.
After concluding their research, the NAHB's Appraisal Working Group addressed the need for reform in these four areas:
Regulatory framework and oversight
Data and technology
Professional standards
Practices, processes, and procedures
The whitepaper goes into detail about how to fix these four areas of interest, and offers this general synopsis in its 'Overview' section:
Streamline and coordinate the current regulatory framework, and devote adequate resources to ensure effective oversight and enforcement.
Create a real estate data superhighway, with a national real property registry and supporting networks.
Reaffirm and streamline the key residential appraisal principles contained in the Uniform Standards of Professional Appraisal Practice (USPAP).
Establish uniform credentialing standards that are specific to each area of residential appraisal practice, and create clear education and career paths for residential appraisers.
Establish a single, consistent set of rules and guidelines for residential appraisals.
Urge residential appraisers to consider all three valuation approaches—cost, income, and sales comparison—in estimating values, and ask them to report a range rather than a single point of value.
Set standards and processes to ensure the engagement of the best residential appraiser for the assignment.
Establish workable procedures for expedited appeals of inaccurate or faulty residential appraisals.
To view the NAHB's new whitepaper in its entirety, please click here.