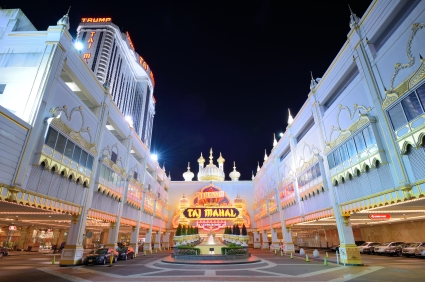 GlobalDMS will be exhibiting in booth #319 at the MBA's 30th Annual Regional Conference of MBAs, which is being held from March 10th to the 14th at the Taj Mahal Casino Resort in Atlantic City, NJ. This conference will help its attendees improve their business operations and their overall profitability through the use of general sessions, key note speakers, and breakouts that will target the key issues currently facing the mortgage industry—including regulatory and legislative activities on both the state and federal levels.
The MBA's Residential Program at this year's conference will be centered around the numerous industry-changing regulations—such as the new QM rule, LO Compensation Rule, ECOA Appraisal rule, etc.—that have recently been finalized by federal regulators. Those that take advantage of this great conference will leave with a general understanding of what these new rules are, and will also know what they need to do in order to fully comply with them.
Attendees will also be provided tips about getting ready for both the Consumer Financial Protection Bureau's (CFPB) new exams and for their State Examiners so they can be better prepared and remain fully compliant with all rules and guidelines.
Details of the MBA's 30th Annual Regional Conference of MBAs:
When: Sunday, March 10, 2013 through Thursday, March 14, 2013
Where: Taj Mahal Casino Resort – 1000 Boardwalk at Virginia Avenue, Atlantic City, NJ 08401
To visit the conference's official website, please click here.
Residential Registration:
The conference's registration is broken down into two categories: MBA Member and Non-Member. Whether you're planning to register as a Member or a Non-Member, everyone is able to register through the duration of the conference; but obviously different rates will apply. The rates are as follows:
Member: $425 through March 9th; then $485 when registering on-site
Non-Member: $485 through March 9th; then $585 when registering on-site
To visit the conference's official registration webpage, please click here.
GlobalDMS Involvement:
GlobalDMS will be in attendance for the duration of the conference, and is excited by the opportunity to meet the many renowned professionals that will be present. We will be exhibiting at booth #319 on these dates:
Tuesday, March 12 from 7:00pm to 9:00pm
Wednesday, March 13 from 12:15pm to 5:00pm
In attendance will be our company's CEO Vladimir Bien-Aime, our CRO Matt McHale, and our VP of Marketing Jody Collup.
Our company caters to Lenders, AMCs, Appraisers, and other real estate entities, and is the mortgage industry's preeminent provider of residential real estate valuation management technology. Our all in one collateral process management solution known as eTrac promotes compliance, improves workflow, and is completely cost-effective thanks to its cloud-based design. So please stop by the GlobalDMS booth to learn more about our flagship product and its numerous applications and software add-ons that will be sure to provide you with all your valuation needs.