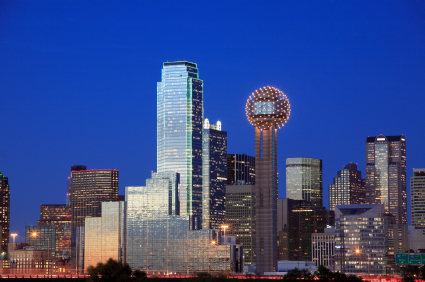 Next week, GlobalDMS will be attending the MBA's National Mortgage Servicing Conference and Expo at the Gaylord Texan Hotel and Convention Center in Dallas, Texas. Residential mortgage loan servicers, including senior management, servicing managers, department heads, default managers, customer service managers, and service providers, should strongly consider attending this conference if their schedules and budgets allow for it. The conference begins on February 19th and will last through the 22nd.
Those that do attend this beneficial conference will get the tools they need to be fully prepared for what lies ahead in the ever changing world of the mortgage servicing industry. The regulatory climate has been—and will continue to—change rapidly over the next year, and the days ahead are likely to be turbulent for mortgage servicers, according to the MBA.
To help combat this impending turbulence, General Sessions and Special Roundtable discussions will be held throughout the duration of the conference that will highlight several topics, including default servicing, the current state of the real estate finance market, a 2013-2014 outlook for the economy, industry updates, and more.
There will also be a number of educational sessions that will address specific areas of expertise and interest to ensure that attendees are getting the most out of their time in Dallas. The MBA even organized all the different sessions into four specific categories so attendees know what each session pertains to and if it will be beneficial to them. The four categories are: Business / Operations; Regulatory Compliance; Home Retention / Foreclosure Alternatives; and Foreclosure, Bankruptcy, and REO.
Numerous topics will be covered during these education sessions, including the National Mortgage Servicing Settlement, regulatory reform, assisting military families, CFPB audits, the new National Servicing Standards, and more.
Registration:
The conference's registration is broken down into two categories: individual and group. Group registrations will receive price discounts, but are limited to MBA members only. Whether you're planning to register by yourself or in a group, everyone is able to register throughout the duration of the conference; but obviously different rates will apply. The rates are as follows:
Individual member: $1,125 through February 16; then $1,175 when registering on-site
Individual nonmember: $2,075 through February 16; then $2,175 when registering on-site
11 – 20 member group: $1,085 through February 16; then $1,165 when registering on-site
21+ member group: $1,045 through February 16; then $1,115 when registering on-site
To view the conference's official registration page online, please click here.