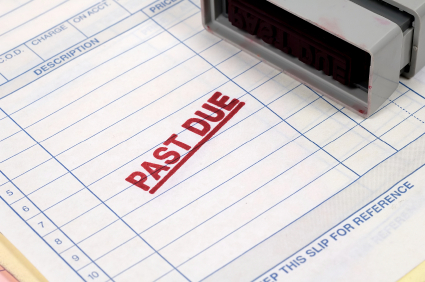 The Dodd-Frank Act, which was designed to bring financial reform to the United States, has continued to fall behind schedule thanks to a variety of challenges that have affected the federal regulators' progress in implementing the Act's reforms and new regulations.
According to a recent review that was conducted by Davis Polk, a total of 244 Dodd-Frank rulemaking requirement deadlines have officially passed as of January 2013, which is approximately 61% of the 398 total rulemaking requirements and 87% of the 280 rulemaking requirements with specified deadlines. Only 102 (or 41%) of those 244 rulemaking requirements have actually met their deadlines with finalized rules, while the other 142 (or 59%) have completely missed their scheduled deadlines all together. Regulators have at least proposed 111 of these 142 delayed rulemakings, but have yet to touch upon the other 31.
In a recent report that was issued by the U.S. Government Accountability Office, the federal regulators noted that completing the rules has taken more time because of the amount of issues at hand, the sheer complexity of these issues, and the fact that many of the new rules and requirements are interconnected. They also pointed out that a great deal of coordination at both the domestic and international levels has been required to implement the Act's reforms, and that this necessary coordination has increased the amount of time needed to finalize the new rulemakings.
Another cause of the delays has come from the federal regulators taking their time to try to perfect the new regulatory system, and several of the more complex pieces of Dodd-Frank are still in limbo as a result. A few far-reaching regulations, such as the Volcker Rule, have already been proposed, but have yet to be finalized due to their lengthy proposals that include hundreds of questions for public comment.
Regulators want to take the time to carefully examine these public comments, and noted that they have prioritized developing both responsive and appropriate rules over meeting tight statutory deadlines. They want the rules to be strict enough to prevent another collapse from occurring, but not so overly strict that business is prevented from flourishing in the future.
With all that said, seven new Dodd-Frank rulemaking requirements were officially enacted over this past January: the Appraisals for High-Risk Mortgages Rule; the Loan Officer Compensation Rule; the Servicing Standards Rule; the Ability to Repay/Qualified Mortgage (QM) Rule; the ECOA Appraisal Rule; the HOEPA/High Cost Mortgage Rule; and the Escrow Rule. However, this clearly didn't make much headway on the overall completion of the Dodd-Frank Act, and regulators will surely be under the gun throughout 2013 to finalize more regulations and reforms.