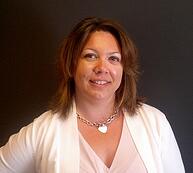 GlobalDMS recently promoted Mary Lou Brady from Call Center Manager to Implementation Manager, which is her second promotion within the past six months—she was promoted from a Tier 3 Supervisor to Call Center Manager back in late June. Mary Lou, who has been with the company for a year-and-a-half now, will be responsible for both managing and coordinating the software implementation process for GlobalDMS' new clients.
Some of her essential duties and responsibilities include:
Managing multiple client implementation projects simultaneously
Understanding our new clients' business needs so we can offer the best solutions during the set-up and configuration processes
Determining a project plan and scheduling agendas with curriculum for training
Answering implementation questions that arise during the pre-sales and contract negotiations
Defining and communicating the roles and responsibilities of GlobalDMS
Defining and communicating the scope of the implementation process, the steps necessary for successfully completing the process, project milestones, and the estimated timeline
Working cooperatively with new clients to efficiently execute project milestones
Keeping all contributors informed of deliverables, expectations, and any changes to the original plan; as well as tracking the overall progress of the implementation
Diagnosing and solving problems as they arise during the implementation process, and always following up with the new client so they remain informed of any issues
Actively driving the implementation process through communication, organization, and client management
Working closely with GlobalDMS' Support / Training Manager to help determine the best trainer for every new client that requires software implementation
So as you can see, her main overall responsibility will be to keep this extremely important process organized and structured so new clients can begin effectively using GlobalDMS' eTrac system in a timely manner with few or no delays / surprises. Mary Lou will report directly to the company's COO, Patricia Rauch.
As mentioned above, Mary Lou was previously the company's Call Center Manager, in-which she was responsible for ensuring that everyone involved within the department had the necessary skill-sets to efficiently handle any software-related issues that clients may experience. She was also in charge of updating all documentation—such as PDFs, manuals, system guides, etc.—that pertained to both new and existing products as upgrades or changes were made to them, and acted as the "Point Person" for some of the company's more high-level clients.