Over the past two weeks, GlobalDMS has welcomed in four new employees to help support the growing business. Jody Collup (VP of Marketing), Nick Myhasuk (Tier 2 Support Analyst), Matt Limbach (Senior Business Analyst), and Ryan McCandless (Junior Business Analyst) have all been hired to handle various responsibilities throughout the company, and bring impressive resumes and past experiences with them as they begin their new journeys with GlobalDMS.
Jody Collup: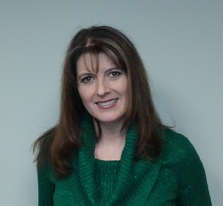 Jody began working for GlobalDMS on January 7, 2013 as the company's first Vice President of Marketing, and brings nearly 20 years of creative marketing experience with her. In this new position, she will be responsible for overseeing the company's Marketing Department, and will be in charge of creating new marketing initiatives and running sound marketing campaigns. Her specialties include: marketing strategy and planning, communications and public relations planning, brand strategy and management, direct marketing and promotions, national event management, marketing collateral, project management, vendor management, market research, and social media.
Prior to joining GlobalDMS, Jody was the Director of Marketing at Calyx Software, in-which she was responsible for the company's marketing strategy, planning, and execution on a variety of levels. Before this, Jody worked for the American Heart Association as their Product Development Marketing Manager, where she was in charge of brand management and development for the company's various departmental programs. She also worked for both Lennox Industries in their Product Marketing Department and for Grant Prideco as their Market Analyst. Jody earned a Bachelor's degree in Marketing from Arizona State University in 1993.
Nick Myhasuk: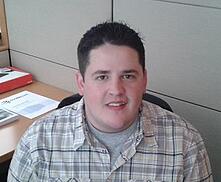 Nick was hired by GlobalDMS to join the company's Customer Support Department as a Tier 2 Support Analyst, where he will provide software support for clients using the eTrac system. Nick began his new tenure with the company on January 14, 2013, and will utilize his strong oral and written skills as well as 6 years of experience in customer service and software support to bring even more value to the industry's best support team.
Graduating from Holy Family University in 2004 with a Bachelor's degree in Computer Management Information Systems, Nick has worked for Epicor Software for the past 6 years. His was most recently a Level 2 Certified Software Support Representative for the company, and concentrated on their leading ERP solution known as Prophet 21. Gaining extensive knowledge with both SQL servers and SQL server databases, Nick is able to effectively write queries, interpret results, identify bad data, and restore databases.
Matt Limbach: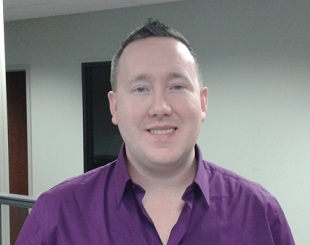 Matt began working for GlobalDMS on January 14, 2013 as the new Senior Business Analyst, in-which he will work to spearhead the company's integration projects with our Lender, LOS, and Vendor clients and business partners. He will also be working with the company's development team to identify both project gaps and potential product improvements to eTrac. Matt's specialties include: project management, software implementation, detailed risk management, client negotiations, sales, and training.
With over 10 years of experience in the financial software field, Matt has worked with clients of all sizes—from new start-ups, to those with over $10 billion in assets. Prior to his employment with GlobalDMS, Matt worked as a Freelance Sales and Business Consultant, where he developed sales and business strategies for companies throughout the United States. Before this, he worked for Fidelity National Information Services (FIS) as a Project Manager/Professional Services Consultant, and then as the Product Sales Consultant. Matt also worked for Metavante Banking Solutions as a Business Analyst/Project Manager, and was eventually promoted to Sales Executive. Earning his Certification from North Montco Technical Career Center in 1997, Matt is currently in the process of obtaining a PMP from the Project Management Institute.
Ryan McCandless: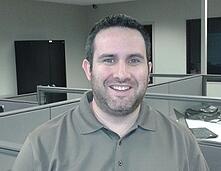 Ryan was hired by GlobalDMS to fill the Junior Business Analyst position, and began his new tenure with the company on January 14, 2013. As the new Junior Business Analyst, Ryan will be working specifically on the new Evolution Platform and will assist our Senior Business Analyst, Matt Limbach, by gathering and documenting information on our clients' needs so the new platform can be developed accordingly.
Earning his MCSE, NET+, and Security+ from New Horizons, Ryan began his career at the Philadelphia International Airport, where he initially started as a Help Desk Technician before being promoted to a Systems Engineer. He was most recently employed with SEI Investments as their Support Analyst, in-which he handled both the support and testing of the company's web-application, while also maintaining the company's on-site infrastructure as well.