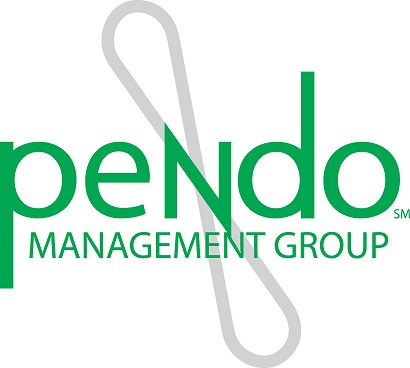 Welcome back to the GlobalDMS blog's Appraisers vs. AMCs mini-series; a 2-part series in-which an appraiser and an appraisal management company (AMC) each answered four thought provoking questions pertaining to one of the industry's most confrontational relationships. This tarnished AMC/appraiser relationship is no secret amongst industry professionals, and policies like HVCC and Dodd-Frank have obviously made things even worse between the two entities. The irony behind all this is that these two parties often depend on each other for income and job security, yet they can rarely see eye-to-eye on several important issues—namely fees paid to appraisers.
In Part 1, GlobalDMS had a certified general real property appraiser by the name of Brian Reynolds provide his insight on this subject from the appraiser's point-of-view by answering the same four questions listed below. In Part 2, we now have Jeff Sandman—the Co-Founder of an AMC known as Pendo Management Group—provide his insight from an AMC's point-of-view on both this ever deteriorating relationship and what could maybe be done to help improve it.
1) What, in your opinion, are the biggest challenges to a successful vendor/AMC relationship?
"Trust, respect, and communication. In order to provide the lender's with the service they desire and require, AMCs, appraisers, and lenders all need to work as a team. Trust, respect, and communication for all parties involved are crucial to assisting the lenders with concentrating on their core business. Appraisers and AMCs alike depend on the lender's success with their core business; so if AMCs and appraisers can work together to significantly reduce the lender's appraisal concerns, then the lenders will use that energy to focus on additional business—which will obviously benefit all parties.
"Trust: AMCs need to be able to trust that the appraiser will follow through on what was committed to when accepting the assignment. Appraisers need to be able to trust that the AMC isn't imposing any unnecessary hardship on the appraiser that the lender hasn't asked of the AMC.
"Respect: First and foremost, AMCs must respect that appraisers have a business to run, mortgages to pay, etc. and that their world has been turned upside down in the last 5 years. Over the past few years, the lending environment has changed drastically and the Appraiser Independence requirements have been some of the most broadly impactful—these changes are here to stay so we must all work together. AMCs must also respect the appraiser's knowledge to complete the assignment to the best of their ability and that they have appropriate knowledge of the subject and the subject's area. Additionally, when transitioning a lender from handling the appraisal process internally to using an AMC, it is also crucial (for AMCs) to understand and respect the relationships that the appraisers have had with the lender for several years and that the transition can be difficult for both the appraisers and the lenders. Knowing that these relationships most likely will never be the same, (AMCs) have the best relationships with the appraisers that realize that we are now the client and treat us like the client. If the appraisers respected the AMC like they respected the lender, then I believe the relationship would be much better and would result in much less animosity.
"Communication: AMCs need to be clear when communicating with the appraisers that the status requests, questions, appraisal requirements, and turn times all come from the lender—not the AMC. AMCs are an agent for the lender and should only require of the appraisers what the lender requires of the AMC. We have luck sending lender specific requirements with each order so the appraiser knows exactly what the lender needs before they accept the assignment. Appraisers simply need to communicate with the AMC when they discover a potential issue with completing the original assignment requirements. We understand there are things that come up; we just need to be able to communicate those issues to the lender as soon as possible."
2) How do you feel these challenges could be met so a more positive relationship can unfold?
"Pendo has had very good success with developing really good relationships with our appraisers, which directly translates into lender satisfaction and more business for Pendo and our appraisers. These relationships are created by: allowing the appraisers to do their jobs as they have been trained to do; only asking the appraiser to accept the order and to let us know when the inspection has been scheduled; accurately and consistently paying the appraisers a much higher fee than the vast majority of AMCs in a timely fashion; only asking the appraiser to complete the requirements and corrections that the lender requires for a specific order and NOT an overarching list of ALL requirements that are seen across all lenders; requesting very realistic turn times (currently and typically anywhere from 5-20 business days depending on location and complexity) from the appraisers, as well as having flexibility where possible.
"There have been several occasions when appraisers have actually promoted our business to lenders, because they like working with us over any other AMC. I believe this speaks volumes and other AMCs, appraisers, and lenders could benefit from a similar model."
3) Fees paid to appraisers by AMCs has been a major issue over the past couple years, and has tarnished the relationship between both entities. As a member of an AMC, how do you feel this issue could be resolved once and for all so both parties are happy?
"It is no secret that when the HVCC was first implemented, AMCs quickly developed a reputation for searching for an appraiser with the lowest fees possible. Many were guilty of paying the appraiser less than $200, while charging the lender over $400. I believe that most AMCs and lenders have recognized that this model doesn't provide the best service or quality reports; however, not all AMCs have put this into practice. Unfortunately, much like when the minority of appraisers were the cause of fraud concerns, AMC's reputations as a whole have been tarnished by the minority.
"While AMCs are of course in business to make money, we at Pendo believe in paying our appraisers much higher fees than most and pay those fees consistently for all similar orders. A major need of our lenders is for consistent fees to allow for accurate disclosures. Lenders have been subject to just a 10% accuracy tolerance when disclosing their fees on their GFEs and inaccurate appraisal fees can have a very large impact on this 10% tolerance. Now, there is a very real possibility that there will be a 0% tolerance for appraisal fees, which could have a substantial impact on the fees the lender will pay, but not be reimbursed for. To assist our lenders in preventing these unnecessary fees and to simplify their disclosures, we offer statewide pricing so they know exactly what to disclose each time they order a particular appraisal. Due to the fact that appraisal costs differ widely across different areas of each state, this statewide set pricing has often been the cause of AMCs failing to cover the cost of an appraisal in more rural areas.
"If the AMC and the appraiser can agree up front to a fee that both are happy with, this could do wonders for AMC/appraiser relationships. When signing up a new appraiser, the AMC should make sure that everyone is aware of all requirements and fees when doing business for the AMC so everyone knows what to expect each time and there are no surprises. While this certainly isn't the only way to please everyone, we at Pendo have had great success with this model and I believe that adopting this approach across the industry would work very well for all parties involved."
4) The lack of communication between vendors and AMCs has also created problems and has caused distrust. How, in your opinion, can AMCs and vendors better communicate with one-another to avoid these issues? Do you feel technology can help with this?
"I believe that by communicating and educating the appraisers regarding what lenders and AMCs face, then the appraisers will have the opportunity to understand and respect what impacts the other members of the team. This communication and mutual respect will foster much better relationships and, in turn, better service to the lender. The number one demand from the lender is for an increased and consistent communication regarding the status of their reports, which is why the appraisers have seen an increase in status update requests. Although many lenders demanded fewer status updates when handling the process internally, most of them wished they could have received far more proactive updates during the process.
"Regarding the appraisal assignments, AMCs should know and respect that there are many times when extenuating circumstances prevent the appraiser from completing the assignment as agreed to, and AMCs just ask that those circumstances are communicated as soon as possible. I often use the analogy that because an appraisal is often the last thing that a lender is waiting on, receiving the appraisal is much like receiving their paycheck. If you are expecting your paycheck to come on Friday, but you learn Friday afternoon that your paycheck won't arrive, then often times you are put in a bad position. While not receiving your paycheck on payday is difficult, at least if you learn on Wednesday that your check won't be there on Friday you will have the opportunity to prepare. A Loan Officer will have the opportunity to proactively inform the borrower of a potential setback, rather than having to appear uninformed when learning of a problem at the very last minute.
"In my opinion, technology is a fabulous tool and absolutely necessary. But providing the level of service that lenders crave and expect can never be accomplished without personal and human interaction."
About Jeff
Jeff Sandman is the Co-Founder/President of Sales and Marketing at Pendo Management Group in Kansas City, Missouri. An accomplished and goal oriented sales professional, Jeff has 12 years of recognizable success in providing SMB through Fortune 500 CXO executive level clients with solutions needed to achieve their business objectives.
His specialties include: business start up and operations; IT software, hardware, and consulting services; and real estate and financial solutions for a variety of vertical markets. Mr. Sandman can be reached by phone at (816) 875-3344 or by email at jsandman@pendomanagement.com. To view Pendo's official website, please click here.
The information contained in this blog post does not reflect the views of Global DMS