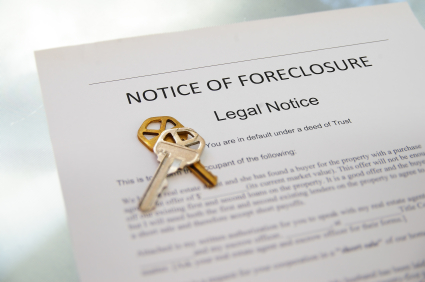 As I'm sure you're all aware, foreclosure laws vary from state to state, and it has been noted by the W.P. Carey School of Business at Arizona State University that this complex and sometimes puzzling process is preventing a full housing recovery from occurring. The University recently conducted a study on this subject and found that states with a relatively short foreclosure process have since moved on from the housing crisis, while states with a drawn out foreclosure process have yet to truly recover from the economic downturn.
Currently, there are two types of foreclosure processes that are being used by state regulators: a judicial foreclosure process, where a court approval is required before a lender can move forward with the foreclosure; and a non-judicial foreclosure process, where a lender isn't required to get a court's approval before issuing a foreclosure on a delinquent borrower.
This means that most lenders who operate in multiple states need to be familiar with both types of processes, and the headache doesn't stop there. Different states require different types of paperwork—which can be lengthy and cumbersome—and different jurisdictions enforce different redemption periods for borrowers that fall behind on payments. These conflicting laws in various states have not only hurt the nation's housing recovery, but have also caused confusion and a general concern over remaining compliant with so many different mandates.
States that currently have a judicial process in place for foreclosures have a much slower rate of foreclosed properties entering the market than those without a judicial process. In these "judicial states," as they're called, a foreclosure can take up to several years to complete and about half of the borrowers facing foreclosure in those states haven't made a payment on their loans in at least two years. On the other hand, states with no judicial processes in place have aggressively moved through their backlog of foreclosures and are much further along with their recoveries as a result.
As of now, twenty-four states have a judicial process in place for foreclosures, including Florida, New Jersey, and New York. The longest foreclosure process in the country belongs to New York, where it takes 1,019 days to complete a foreclosure. The second longest foreclosure process belongs to New Jersey at 964 days, and the third longest foreclosure process belongs to Florida at 806 days.
Andre Ghent, who led the academic study at Arizona State, indicated that it might be time to consider a national adjustment to foreclosure laws to help simplify the process and bring everyone on the same page so a full housing recovery can begin to take shape. A universal foreclosure law—that wouldn't require a judicial process—would remove the extreme differences in foreclosure turnaround times that are currently seen amongst the 50 states, and would also prevent industry professionals from having to deal with 50 different sets of state foreclosure laws and paperwork.
Many industry professionals have expressed their desire for a national system or at least for some type of coordination of foreclosure laws across the United States, but it is currently seen as an uphill battle thanks to all the politics that come along with an undertaking such as this.