This past month, GlobalDMS added a new member to its Customer Support Department to provide even faster service for the company's ever expanding client base. Theo Arnold has several years of strong experience in the customer support field, and will further raise the value of the industry's best support team.
Theo Arnold: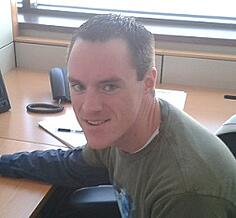 Theo was also hired on November 5th, 2012 as a Tier 2 Support Analyst, and he will provide software support for the company's clients using eTrac. He is known for his problem solving abilities and good communication skills, and also specializes in troubleshooting software quickly to fix any issues that occur.
Graduating with a BSBA in Business Information Systems from Shippensburg University of Pennsylvania in May of 2001, Theo has twelve years of customer support experience under his belt and has worked with several types of software systems. He most recently worked for SunGard Availability Services, where he was the company's Client Application Support Analyst for the past 4 ½ years. While there, Theo was responsible for providing support to clients regarding the company's Continuity Management Solution (CMS) software suite.
"This new position will allow me to further expand my knowledge of how different software packages are used in different industries," said Theo. "After supporting the CMS suite at SunGard for the past 4 ½ years, this position will only help increase my skills in troubleshooting, and I feel that my previous experiences in various technical support roles will greatly benefit eTrac users."