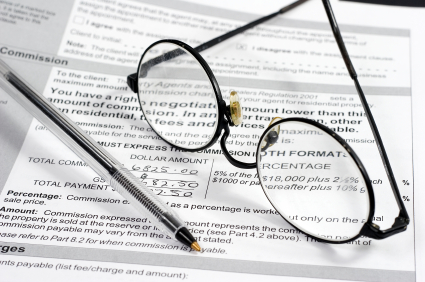 The National Association of Independent Fee Appraisers (NAIFA) and the American Society of Appraisers (ASA) recently sent a letter to the Consumer Financial Protection Bureau (CFPB), which highlighted the importance of disclosed fees in the Good Faith Estimate (GFE) and closing documents when lenders order their appraisals through an appraisal management company (AMC).
This issue has been continuously addressed throughout the past year by professional appraisers and their multiple associations, because the CFPB rolled out its test forms with no real answer to their question—Will AMC fees be called out by the forms? The ASA and NAIFA have stressed that the final GFE and closing documents must include separate lines reflecting:
The portion of the appraisal fee paid to the appraiser who values the collateral property
The portion of the appraisal fee paid to the AMC when the lender orders their appraisal through an AMC.
"The performance of an appraisal and the back-room administrative function of ordering and processing it, are two entirely distinct services," the associations said in their letter. "Combining the fees for these two distinct services on the estimate and closing documents is unjustified both as a matter of public policy and logic."
The NAIFA and the ASA also said that if the fees aren't separated, potential borrowers could be deprived of important information that would allow them to make more informed decisions about the cost and likely quality of this valuation component within the mortgage lending process. The associations feel that by separating the fees, potential borrowers would better understand both the different price ranges associated with professional appraisals as well as the qualifications and experience of the appraisers performing them, which would make them more aware of their available options.
The two associations also pointed out in their letter that the CFPB itself would benefit from separated fees, because it would provide a "real-time data set relevant to whether appraisers are receiving customary and reasonable fees from lenders or their AMC affiliates, which is a requirement of the Dodd-Frank Act."
In case the CFPB does decide against separating the fees, the ASA and NAIFA included an alternative plan for fee disclosure within their letter that they feel will work as a good substitute. They outlined their plan as such: "First, a substantial portion of their appraisal fee will not be paid to the appraiser performing the appraisal, but rather to a third party who may be an affiliate of their mortgage lender. Second, lenders can order appraisals directly from professional appraisers without going through an AMC."