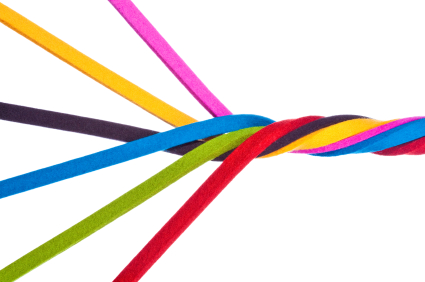 Thanks to government regulations undergoing constant change, remaining in compliance has become a huge concern for every lender in the mortgage industry. As a result, many vendors in the mortgage industry—like GlobalDMS—have recognized that they can serve their lending community better by integrating best-of-breed solutions with one-another to further ensure compliance, maximize efficiency, and reduce costs.
These integrations provide cost efficiencies and accuracy for both lenders and their business partners by: automating business processes that can span multiple systems, eliminating the costly and error-prone process of manually re-entering data, and allowing for faster responsiveness to the changing mortgage market. They also make software far more efficient and user friendly thanks to their streamlined approach, and will help increase business revenues as a result of fewer steps and reduced training needs.
In an effort to take automation to the next level, GlobalDMS is officially launching The Global Unity Project at the MBA's 99th Annual Convention and Expo, which is our new appraisal compliance technology initiative that seeks to establish seamless integrations with all major Loan Origination Systems (LOS) in the marketplace. However, Global Unity can also be utilized by additional technology companies that have a need to integrate and access GlobalDMS' appraisal management solutions.
This major integration initiative will change the way appraisals are currently ordered, tracked, audited, and returned back to a lender's LOS. They will provide lenders, who wish to manage the appraisal process in-house, with all their valuation needs by giving them instant access to eTrac's appraisal management system directly from within their LOS' interface. Global Unity's automated system-to-system transaction processing will dramatically speed up the ordering process for lenders by eliminating data entry, which will reduce errors, save time, and reduce costs all at once.
To give you an example of the time and cost savings you can expect with Global Unity, think of a lender that has to manually enter in data for 5000 orders. Entering data in for a single order usually takes on average around five minutes, meaning this task would take that lender's team around 417 man-hours to finish—costing around $20,000 in overhead. Now if that same lender used Global Unity, about two-thirds of those man-hours would be eliminated thanks to its automated processes—costing only around $5,000 in overhead for the same 5,000 orders.
Global Unity also utilizes our MISMO Appraisal Review System (MARS), which mitigates risk and ensures compliance by providing lenders, investors, mortgage insurance companies, and appraisers with a turnkey solution to automatically extrapolate and analyze data from a PDF'd appraisal report. The extracted data from the appraisal report is then compliantly delivered to either the GSEs' Uniform Collateral Data Portal (UCDP) or to institutional investors per their specific guidelines.
Our new integrations are provided by a method known as a web service, in which communication is established between two systems over the world-wide-web. The web service exchanges data between different software systems without any user interaction. This allows users to continue working from their original interface when entering data, and lets them seamlessly transfer it to eTrac without having to manually re-enter any of the information. This will help prevent mistakes, enable quick transfers, and will allow Global DMS to instantly transmit any data changes in eTrac — like order status updates — to end-users so their systems are always up-to-date.
The Global Unity Project has already partnered with many premiere LOS providers, such as: Calyx, Ellie Mae, FICS, FIS, LendingQB, and Mortgageflex. GlobalDMS is scheduled to integrate with additional providers through 2013 — so stay tuned for official announcements as they become available and check our website for updates.
Global Unity is not just a technology platform that connects lenders to valuation products and thousands of AMCs and appraisers located within the eTrac database; it's a project that represents an unprecedented level of cooperation from industry titans that are committed to simplifying the appraisal process for the lending community. Please contact us for more information, or visit globaldms.com/globalunity.
Global Unity Launch Event
GlobalDMS and our new LOS partners will be hosting an event at the MBA's 99th Annual Convention and Expo in Chicago, IL to introduce the new Global Unity Project to convention attendees on Monday, October 22nd. The event will be held at the Paris Club, which is located on 59 West Hubbard Street, and begins at 9pm. If you're planning to attend the MBA's convention, please stop by booth #519 to speak with a GlobalDMS representative to learn more.