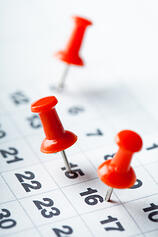 GlobalDMS has updated its client order forms, and the Truth in Lending Act (TILA) date can now be configured as a required field. The TILA date is also now configurable specifically at the client level so companies can now choose which specific clients are required to supply TILA dates.
Before these updates were made, the TILA dates were only configurable at the company level on order forms, in which all company clients would be required to supply the TILA date even if this was unnecessary for certain individuals.
Brief Overview of Section 131 in the TILA:
As part of the Helping Families Save Their Homes Act, Congress amended Section 131 of the Truth in Lending Act to include a new provision that requires the assignee of a mortgage loan to notify a consumer borrower that their loan has been transferred. The new owner or assignee of a mortgage loan must notify the borrower in writing within 30 days after their mortgage loan is sold or otherwise transferred. The notice must include:
The assignee's identity, address, and phone number
The date of transfer
Contact information for an agent or party having authority to act on behalf of the assignee
The location of the place where transfer of ownership of the debt is recorded
Any other relevant information regarding the assignee
An assignee that violates these notice requirements will be subject to civil penalties under Section 130 of the TILA. The maximum penalty that an individual consumer may recover for a TILA violation in connection with a closed-end loan secured by real property or a dwelling is currently $4,000.