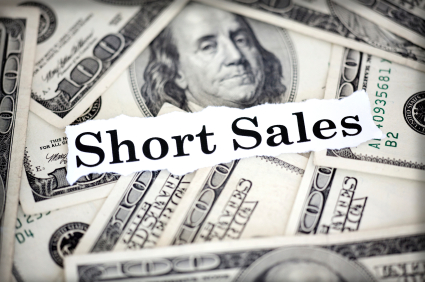 Over the past year, we have seen a tremendous growth in the number of short sales occurring across the country. There are several reasons why short sales are rising, but the biggest factor revolves around lenders being more willing to offer short sales as an alternative to foreclosures to help minimize their losses. Now that this loss mitigation tactic is gaining popularity, much of the stigma that lenders once associated with short sales has vanished.
With the foreclosure process taking much longer than desired, many lenders have found that offering a short sale instead can save them significant time and money. Although they will still take a loss during a short sale, lenders often lose less money than if the home is foreclosed upon. Foreclosed properties also become a huge liability for lenders, because most are hard to sell quickly and are constantly vandalized and abandoned.
In some areas of the country, short sales are now outpacing traditional and real estate-owned (REO) sales. According to RealtyTrac, there were 109,521 short sales completed across the nation during the first quarter of this year—a record high never seen before. This increase can be attributed to the incentives many lenders are now offering borrowers for short sales, such as waiving the deficiency and not requiring borrowers to pay the difference between the amount owed on the property and the money collected from its sale. Lenders are also offering cash-for-cooperation incentives, in which borrowers receive cash towards a new rental property to maintain the home's condition during the short sale.
The process of initiating a short sale isn't what it used to be either, thanks to the financial meltdown just a few short years ago. Short sales were once most commonly initiated by borrowers who called their banks and explained that they could no longer make the mortgage payments; but now, more financial institutions are the ones proactively initiating short sales. This is because lenders want to avoid having delinquent mortgages on their balance sheets for hundreds-of-days at a time, and also want to escape the liabilities that foreclosures can bring.
This shift to short sales is much needed for the industry, because they are not only helping financially troubled borrowers get out of debt, they're also preventing banks from having to hold delinquent assets on their books—too many delinquent assets means less money for the lender to fund loans. Restoring the housing market's health means providing assistance to the homeowners it depends on, which makes short sales one of the industry's most important tools for controlling loss mitigation and moving along the recovery of the crippled housing industry.