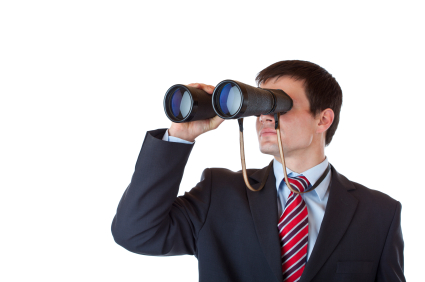 When a lender is looking to outsource to an AMC, there are some very important considerations that must be made before signing any contract or binding agreement. Simply going with the company that offers the lowest price is not the most viable option, because there are more important areas of this potential partnership that a lender should always think about first. Listed below are 8 things that a lender should look for and always consider when making the decision to outsource to an AMC:
Customer Service
This is considered one of the more important aspects to look for when trying to find the right AMC to work with. It is essential to know that when you call an AMC regarding your appraisals—if a problem occurs, to get information on when it will be complete, etc.—that you will receive top-notch customer service that will give you all the answers you need in a polite and timely fashion. It's also important to know that when a problem does occur, the AMC will handle it for you efficiently and in a professional manner.
Do they Follow Up with You?
It is important to know that an AMC will consistently follow up on appraisals they complete, because it helps to establish a good business relationship and shows they truly care about their work. If you receive an appraisal from an AMC and never hear from them again, chances are the AMC just considers you to be another number in their database and doesn't overly care about your needs. Avoid this by confronting them on their business policies during your negotiations.
Turnaround Time
When looking at an AMC to work with, lenders should get a grasp on how long it typically takes that said AMC to return information after being assigned a job. Three to five business days is an acceptable timeframe—so long as there are no unforeseen issues that arise—but anything above this mark should signal a red flag to move in another direction.
Professionalism
While there should always be some fun at the workplace to keep everyone sane, it is important that the AMC you're considering keeps a professional attitude during crunch time. If you walk into an AMC's office and see first-hand that it's a mad house, chances are their business practices aren't very organized or professional.
Confidentiality
It is very important to know that an AMC will keep all your information confidential, and that they won't share your listings or figures with other sellers. This whole partnership is supposed to be based around teamwork and trust, which is essential to having the positive outcomes that both parties are looking for.
Work Quality
You don't want to select an AMC that's going to turn in a packet of information with erroneous numbers all over it, so it's very important to make sure that the AMC you're considering produces quality work every time they're assigned a job—ask for a quick sample of their work during your negotiations with them.
Their System should be Streamlined
The AMC you select should have a process in place that moves seamlessly to make your life a little easier—after all, that's probably why you're considering using an AMC in the first place. If an AMC has a scattered way of doing business, it will end up putting extra stress on you instead of alleviating it.
The AMC's Appraisers
You should try to get as much information as possible about the AMC's appraisers so you can do some background checks using a tool like the Appraisal Subcommittee's National Registry. These background checks will allow you to see what qualifications the company's appraisers possess, and if any have ever had their licenses suspended or revoked. In the end, it will help you dictate the quality of work that can probably be expected from the AMC—quality appraisers, quality work; substandard appraisers, substandard work.