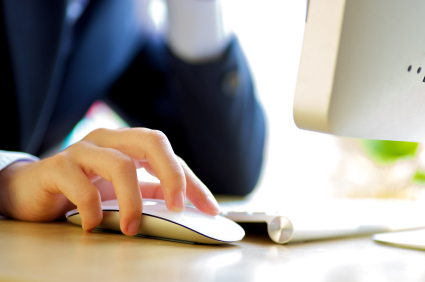 Computers have completely revolutionized the way the world works, and every business now-a-days relies on these powerful machines to help run their daily operations at a high-level. However, this doesn't mean that all business professionals are the most tech-savvy, and many of them run into problems that could have been avoided—viruses, lost data, lack of speed, etc. To help you avoid these issues and maximize your computer's fuctionality, the GlobalDMS blog offers the following advice:
Uninstall Old Applications: When downloading and installing new applications on to your computer from either the internet or a software provider, it is wise to delete old applications that you're not planning to use anymore to keep the computer's speed running at a high-level—the more that's on it, the slower it will run.
Apply Regular Maintenance: Computer maintenance may seem like a confusing venture, but I'm not talking about defragging your entire hard-drive here. What I'm referring to are simple, yet effective tasks that will be sure to keep your computer running smoothly. For PC users: update windows regularly, run virus and spyware scans regularly, back up your hard drive, clean temporary files with a program like CCleaner, and uninstall unused programs. For MAC users: apply software updates regularly, backup your hard drive, organize your files, archive old files, uninstall unused programs, and run the built-in Disk Utility to scan your device for errors and to repair disk permissions.
Retrieve Deleted Files: When you delete a file from your computer, you must remember that you're not completely deleting it from the actual hard drive. All you're doing is removing the index information that tells your computer where the file is located. If you accidentally delete something, don't panic, and simply download an undelete utility from the internet that will help you retrieve your lost data—Recuva works very well for PC users, and macintosh-data-recovery.com is a great tool for MAC users.
Set Up a Backup System: This is a very important task that many people overlook until it's too late and all their important files and documents are gone. Setting up a backup only takes minutes to do, and is a very easy process for both PC and MAC users. To backup your files to an external drive, use the tools that are already built into your computer—MAC: Apple's Time Machine; PC: Windows Backup. This will keep your important files and documents safe and secure even if your computer crashes, and will allow you to easily upload everything on to your new computer in a matter of minutes.
Apply & Regularly Update Virus Protection: Everyone knows about the threat of viruses and other malicious malware, but many people still overlook and lack the proper protection that's needed to keep them out. First, it is essential that you install some good antivirus software to help protect your computer from the many threats out there—particularly on unsecure websites and in junk/spam emails. Second, it is important to use common sense when surfing the web, such as not opening suspicious links, not opening junk/spam emails, ignoring pop-ups and exiting them immediately, staying away from unsecure websites, and not installing programs from an untrustworthy source.
Secure your Personal Information: The internet isn't always the safest of places, especially when it comes to storing your personal information—such as address, phone number, bank accounts, etc. To keep yourself better protected, use strong passwords, remove personal information and files whenever possible, and never use public Wi-Fi networks without virus protection.
Utilize Shortcuts: All computers provide a magnitude of keyboard shortcuts that will optimize your production level if you use them properly. It may seem like a pain to learn these shortcuts at first, but once you use them several times, you will be sure to notice the difference and your mouse will begin to collect dust. Some good keywords to know for both MAC (Command) and PC (Control) users are:
Control/Command + N

: automatically creates a new document in programs you're using

Control/Command + S

: automatically saves your documents

Control/Command + P

: automatically opens your print options

Control/Command + T

: automatically opens a new tab in your web browser