Once again we find ourselves in an election year and many people are wondering what to expect post-election in November. Though both candidates have been quite vague in what their exact plans are regarding the mortgage industry, enough information has been leaked to at least give an idea as to what changes—or lack of changes—could be coming our way. One thing is for sure, the two presidential candidates differ on the degree of regulation needed to prevent a future banking system collapse—as if we couldn't see that coming.
As he signed the Dodd-Frank Act into law back in 2010, President Obama said his goal was to create reforms "to empower consumers and investors to bring the shadowy deals that caused the crisis into the light of day, and to put a stop to taxpayer bailouts once and for all." To this day, Obama stands by his massive legislation and feels it is a necessary component to bring the country's economy back to pre-recession levels.
For Romney, Dodd-Frank is an example of an overbearing federal government, but he does agree with some of the Act's concepts. Still, he has said that as the president, he would work to repeal the Act and replace it with a mostly unspecified but streamlined regulatory framework—though a full repeal of Dodd-Frank looks out of the question at this point.
What to Expect from Romney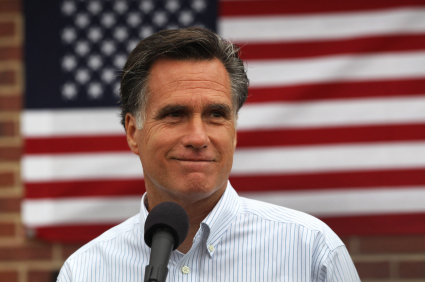 If Romney wins the election this November, we can expect to see several changes to Dodd-Frank, but not the full repeal that Romney has outlined as one of his goals. Instead, the Republicans will try to chip away at what they feel are the worst parts of the Act, continuing a legislative strategy they began in 2011—with little success to this point. The GOP will likely target the Consumer Financial Protection Bureau (CFPB), the derivatives rules, too big to fail, reforming Fannie Mae and Freddie Mac, and repealing reforms that have nothing to do with the root causes of the 2008 financial meltdown.
The CFPB: This might arguably be the worst part of the Act in the eyes of Republicans, and the party has already proposed a series of changes to the CFPB's structure that they'll seek to enact next year. One proposal will replace the CFPB's director with a five member board; the second proposal would make the Bureau more responsive to lawmakers by subjecting it to the congressional appropriations process and taking away its funding from the Federal Reserve; and the third and final proposal would make it easier for other financial regulators to veto a regulation set forth by the CFPB.
Derivatives: Romney and his Republican allies would like to implement certain measures that would make it harder for U.S. regulators to see overseas swaps operations, and that provide a wider exemption for non-financial firms that use derivatives.
Too Big to Fail: Republicans have been quite critical of the Democrats efforts in Dodd-Frank to prevent future bailouts, and several congressional Republicans actually voted earlier this year to repeal orderly liquidation authority—the process by which bank regulators are supposed to dismantle large, failing financial firms. Republicans have also introduced bills in both the House and Senate to repeal the authority regulators have in designating large non-bank financial firms as systematically important; but these proposed bills have come off as ideas rather than serious policy proposals—expect that to change if Romney takes office. Romney would also like to reform the bankruptcy code to allow failing banks to go bankrupt in a more orderly fashion without disrupting the entire financial system in the process.
Fannie Mae & Freddie Mac: Romney and Republicans alike have grown tired of the Obama administration's unwillingness to negotiate bipartisan legislation to reform the two government sponsored enterprises (GSE), and a Romney victory would probably accelerate a reform plan for the GSEs. However, progress on this will still be slow over 2013, because the Romney campaign has indicated that it will devote more time in the immediate year to reaching a deficit–reduction deal.
What to Expect from Obama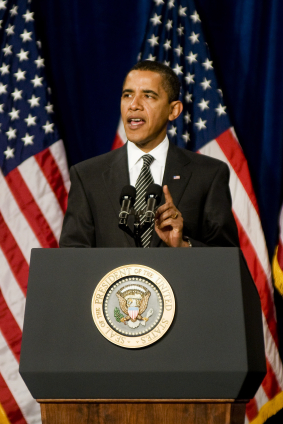 The Obama administration has kept quite mum on the whole housing situation over the past couple months; both on the campaign trail and in the tabloids. The President has rarely talked about the mortgage industry during his campaign, but has recommended expanding the mortgage-refinancing program as a way to help the many struggling borrowers that are still underwater. Realistically, this is the only real change we can expect—at this time anyway—from President Obama, because he feels that Dodd-Frank should be left alone and pushed forward as is.
Though new proposals and enactments of Dodd-Frank regulations have slowed over the summer, expect them to resume at full speed this winter if Obama gets re-elected. The President and his advisors have shown no interest in changing the legislation they crafted nearly 3 years ago, and plan on moving forward with all 398 rulemaking requirements as they are. The CFPB would also remain as is with no changes to its structure, power, or funding, because Obama and the Democrats have remained unified in opposing any changes to what they feel it is a strong asset to the American consumer.
Expanding the Mortgage-Refinancing Program: President Obama wants to create legislation that would make it easier for underwater homeowners who pay their mortgage payments on time to refinance their mortgages. Anyone with a credit score above 580 that has been paying their mortgage bills on time for at least 6 straight months would be eligible to refinance, and it wouldn't matter if the borrower had a government-backed mortgage or a mortgage owned by a bank or other private investor—the key difference between the current program and Obama's expanded version.