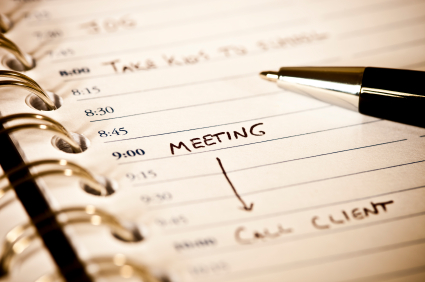 Ever get to work in the morning and feel dazed, lost, or maybe even overwhelmed with what you have in front of you? You're not alone, and many working individuals begin their days feeling the same way when first entering their offices. However, this isn't a time to push things aside, slack off, or go take a nap in the break room for 15 minutes, because the first hour of the workday can have a significant effect on your level of productivity over the course of the entire day.
In order to avoid starting your workday feeling dazed and overwhelmed, it is important to have a solid morning routine in place for when you first enter your office. This morning routine will help keep your stress level down and your focus level up, because everything will become more organized for you. Listed below are some pointers on how to create an effective morning routine to avoid this dazed and overwhelmed feeling, and to ensure that your workdays are always more productive and successful.

Arrive a little earlier than when you're scheduled to start:
Of course, you never want to show up late to work; but even showing up right on time can have a negative effect on how your day starts. Once entering your office, you will need time to get yourself caught up on new emails, voicemails, assignments, etc., and the last thing you want is to be rushed through this process by co-workers or a client—which inevitably happens most of the time. Showing up early will help prevent this, and allows you to calmly settle in and catch up on everything with little or no distractions.
Take a few minutes to breath, but don't go overboard:
Once you get to work, give yourself a good 5 minutes to get settled in so you can concentrate more effectively. However, don't spend more than 15 minutes getting coffee, going to the bathroom, etc., because you are often at your freshest and most productive at the beginning of the day. It's also better to get started on your work more quickly than to wait around for over an hour, because it will prevent you from falling behind and playing catch up all afternoon. We all know how things can just unexpectedly fall in our laps, and allowing for too much distraction in the morning could cost you.
Organize your day with a to-do list:
By taking the time to create a daily to-do list each morning, you will never feel overwhelmed because all your assignments and tasks will be laid out in front of you in an organized manner. This daily list should consist of assignments that you can reasonably expect to get done on that given day, and it's important to be fair to yourself—factor in meetings, phone calls, travel, etc. This list should always be kept visible so you're constantly up-to-date on your workload, and should be constantly adjusted as assignments are finished or added on.
Record a daily message:
Effective use of your voicemail can help eliminate inefficiencies concerning business communications, and can help prevent unexpected delays throughout the workday that will hinder your overall productivity. By creating a daily voice message in the morning that denotes when you'll be in meetings, out of the office, busy with a major assignment, etc., your clients and co-workers alike will know your schedule and when it's a better time to talk/meet with you. This will allow you to follow your to-do list with minimal interruptions without having to ignore people, which can create tension.