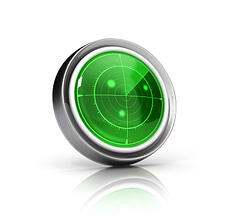 Earlier this month, MISMO—the not-for-profit data standards subsidiary of the Mortgage Bankers Association (MBA)—released its Version 3.2 Reference Model for a 30 day intellectual property rights (IPR) review. This IPR review period, which ends on September 9th, is the final opportunity for companies or officials to submit any concerns over intellectual property infringement within the standard.
As an overview, the MISMO standards for Version 3.2 are made up of two key components: the Logical Data Dictionary (LDD) and the Version 3.2 Reference Model. The LDD provides the data terms and their business definitions, while the Reference Model defines how all those terms connect with each other consistently. Together, these two components will help provide a more precise statement of the business information.
MISMO's Version 3.2 is focused on resolving the data inconsistencies that hampered previous versions, and is designed to implement business semantics. It will provide a single vocabulary that crosses boundaries along the value chain (the LDD), as well as a single model with common things in a common place and unique things in a unique place (the Version 3.2 Reference Model). The new Version 3.2 Reference Model is a single XML Schema definition where each container will only be used once. For example, every workgroup that uses Property in its transactions now uses the same single Property container in the Reference Model. This means that the structure of Property will now be consistent for all MISMO transactions.
Version 3.2 is a significant step forward in the continuing development of the MISMO Reference Model, and the Organization has detailed policies to ensure that the technology its volunteer workgroups are developing is open and accessible to all industry participants. This latest version is a fully self-contained release of the MISMO Reference Model that includes the following new features, revisions, and improvements from previous versions:
Additional data elements and containers
Enhanced data relationships
Increased extensibility
Improved attribute definition and handling
Support for open content model abstraction
MISMO's Version 3.2 Reference Model is currently in what's known as the "Candidate Recommendation" status, which means that MISMO workgroups have tested and vetted the data standards to ensure that they're functional. No exact date was given by MISMO or the MBA as to when the implementation of Version 3.2 will officially take place, but this "Candidate Recommendation" status and IPR review are considered the final steps before Version 3.2 reaches the "Recommendation" status for implementation.
At GlobalDMS, we currently offer our MARS (MISMO Appraisal Review System) to lenders, AMCs, investors, mortgage insurance companies, and appraisers to help them identify collateral risk, score each appraisal report's finds, extract the PDF from the MISMO XML file, and deliver the data to the GSEs—all automatically and compliantly. If you're interested in learning more about this top-notch system, please contact us today for a free consultation.