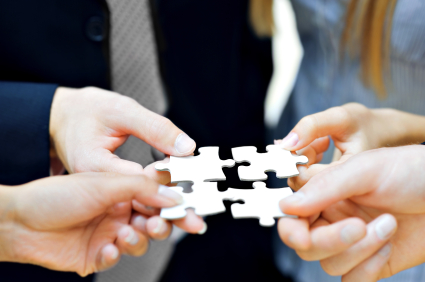 MISMO—or the Mortgage Industry Standards Maintenance Organization—is a not-for-profit subsidiary of the Mortgage Bankers Association, and is a developer of technology standards for both residential and commercial property transactions within the United States. MISMO was tasked with improving data consistency within the mortgage industry, and the organization's goals are to reduce costs, increase transparency, and promote confidence in mortgages for investors.
MISMO has had a positive impact on the way that data is stored and shared since the collapse of the housing market several years ago thanks to its transparent design, use of a single business vocabulary, and its availability across the entire mortgage industry. Professionals and businesses that use the MISMO standards will meet the industry's demand for increased transparency, will be able to access complete data sets, and will have more supported analysis of the industry.
MISMO provides both a common vocabulary and common definitions within the data that's exchanged between mortgage industry professionals to enable clear and consistent communications. The organization's guidelines focus on eliminating redundancy and multiple meanings, and follow four main points to help standardize mortgage data: things with the same name are the same; things with different names are different; be conservative in what you send, and liberal in what you receive; send what you have, and the recipient will take what they need.
In the past, mortgage information was always provided in either Microsoft Word of PDF documents, which made the information hard to extract, transport, and analyze on a consistent basis due to the many different types of word processing programs being used—prevents systems from interacting with one-another. Mortgage originators in particular have had to copy-and-paste or transcribe the information from third-party reports into their internal-review spreadsheets, forms, documents, or internal systems, which was a tedious process that was continuously filled with errors and omissions.
The organization has effectively created data standardization and enhanced communication by utilizing XML—Extensive Markup Language—which allows businesses and professionals within the industry to streamline shared data contained in forms or reports on a consistent basis. The XML format defines a set of rules for encoding documents that is readable by both humans and computers, and helps increase transparency by emphasizing simplicity, generality, and usability over the internet.
MISMO also doesn't require professionals to use a specific type of software, program, or even loan-documentation form, and only dictates how to format the data that's sent to another party. This unique feature means that businesses and professionals within the industry can develop, run, and maintain their own platforms, while still having uniform efficiency.
The organization follows a democratic approach to the development and maintenance of a comprehensive set of standards and data points for all stages of the mortgage loan life cycle, and has published specifications that support the following processes: underwriting; mortgage insurance application; credit reporting; flood and title insurance; property appraisal; loan delivery; product and pricing; loan servicing; and secondary mortgage market investor reporting.
Here at GlobalDMS, we have proudly implemented these MISMO standards with our MARS—MISMO Appraisal Review System—platform that can be used by lenders, AMCs, mortgage insurance companies and appraisers. This platform will allow you to identify collateral risk, score each appraisal report's individual risks, report findings, extract the PDF from the MISMO XML file, and deliver the data to the GSEs or other investors all automatically and compliantly. If this platform interests you, please Contact us today for a free consultation.