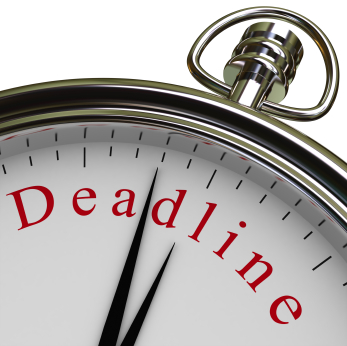 The Dodd-Frank Act—which is supposed to be the Federal Government's ultimate solution for regulating the ailing mortgage industry—has already missed 63% of its rulemaking deadlines up to this point, and as a result has been labeled as ineffective by many professionals within the industry.
A recent review done by Davis Polk showed that as of July 2nd, 2012, a total of 221 Dodd-Frank rulemaking requirement deadlines have already passed. This equates to 55% of the 398 total rulemaking requirements stipulated in the Act, and 79% of the 280 rulemaking requirements with specified deadlines. Only 81 of those 221 rulemaking requirements have actually met their deadlines with finalized rules, while the other 140 have completely missed their scheduled deadlines all together—121 of them are still waiting to be finalized, and 19 of them haven't even been proposed yet.
Regulators have been met with many challenges in trying to get these rules finalized on time, because Congress only created a broad and general framework for the Dodd-Frank Act, and didn't include many key details. According to Davis Polk, regulators have a lot more work to do than just filling in a few details, because major components of the Act's architecture simply aren't there. Different agencies—such as the Federal Reserve, FHFA, FDIC, SEC, and seven others—have been tasked with collaborating with one-another to get this done, but in the end this has created even more delays. These different agencies have competing priorities and other responsibilities to fulfill, and many of these deadlines were unsustainable and unrealistic for the agencies to abide by.
Another cause of the delays has come from federal regulators taking their time to try to perfect the new regulatory system, and many of the more complex pieces of the overhaul are still in limbo as a result. Several of these far-reaching regulations—such as the Volcker Rule—have already been proposed, but have yet to be finalized due to their lengthy proposals that include hundreds of questions for public comment.
Regulators want to take the time to carefully examine these public comments—which have been pouring in—on their existing proposals, because of the sheer magnitude and implications of these reforms. They want the rules to be strict enough to prevent another collapse from occurring, but not so overly strict that business is prevented from flourishing in the future, and hope the public can help them dictate how far to take things.
Most industry observers agree that moving too quickly to complete such an intricate process would be a mistake that could lead to unforeseen problems in the future, which is exactly what the federal regulators are trying to avoid.