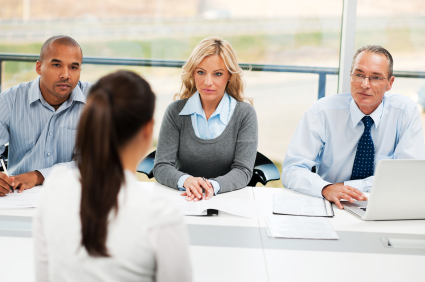 Creating the right recruitment strategy is essential for any business, but with there being so many factors involved in finding the right staff members, it may seem a little overwhelming. The key to choosing the right potential staff member lies not only in their skills and knowledge, but also in understanding their motivations regarding the role you're offering. There is no one size-fits-all approach to recruitment, and the overall process must be tailored to the type of business and to the type of people the business wants to recruit.
Establish who you are looking for:
The first step to finding the right employee is to have a clear idea of what it is you're looking for in a staff member. Before ever meeting with a potential candidate, you should know exactly what you will need from them if they are hired—attitude, skills, education, etc.
Headhunting:
Usually the most suitable candidate is employed at another company doing a very similar job, and headhunting involves getting in contact with these individuals and trying to tempt them to leave their current companies to come work for you. Showing these candidates your true measure of respect for them will start a positive relationship immediately, but this option does typically lead to higher expenses because these candidates will expect a higher paycheck—but you get what you pay for as they say.
Advertising a Position:
When advertising a position, you may not always get the perfect employee, but this method does attract a greater range of prospects and is far less involved and expensive than the headhunting method. Right from the beginning, you need to consider whether the position you're advertising is attractive enough to lure in the caliber of candidate that it requires. It's also important to not over embellish your advertisement, because this can distract job hunters from getting a clear idea of what's actually involved with the job.
Searching from within the company:
A lot of times the most suitable candidate can usually be found among your current staff members, because they already know the company, already have the experience within your company, and you will already know them to be an exceptional employee with a great work ethic. This method is also beneficial, because there are no real costs—with the exception of a raise—or time constraints to worry about.
For companies and professionals involved in the mortgage industry, finding the right candidates can sometimes be more difficult than many other industries. Several factors have contributed to this—lack of desire by college-bound students to enter this field, lack of trust in the industry thanks to the housing bubble, the constant change in regulations, etc.—and have left some companies scrambling to find what they can, as fast as they can. However, there is a viable resource that those within the mortgage industry can use to ensure they find the right candidates immediately—third-party staffing services that specialize in finding qualified candidates for jobs related to the mortgage industry.
Companies like Contemporary Services, Inc. and Mortgage Career.com offer over 20 years of experience in helping companies within the mortgage industry find the qualified professionals they are looking for. These companies have employment consultants that have worked within the mortgage industry for years, and have a thorough idea of the expectations and qualifications that an ideal candidate will possess. Using these third-parties will save you time and disappointment, because they will do all the hard work of finding and screening potential candidates, and the candidates they do find will only be high quality.