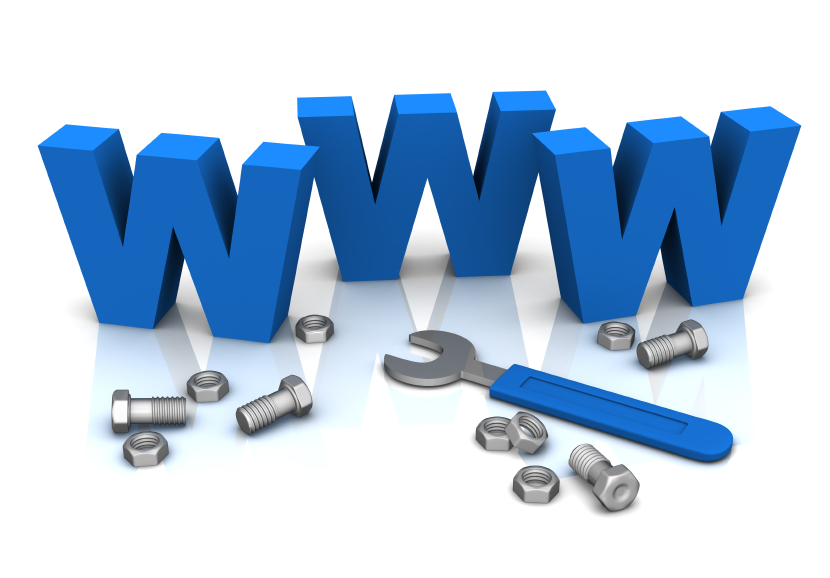 Having a well-crafted website is essential in today's business environment, and can literally make or break your business. In most cases, a website is usually how customers first see your business and how they explore what you have to offer them. Most companies tend to be aware of this, but many don't realize that simply having a website in place doesn't mean you'll profit from it automatically. It all comes down to how your website is designed and constructed, because some sites are so poorly laid out that they can actually drive customers away instead of getting them to open their wallets.
With so much business being done online now-a-days, it is important to make sure that your website is ready to serve and attract today's customers. The main focus areas for website improvement should include organization, content, usability, and analytics; but before you begin thinking about these areas, you should narrow down who your target audience is to help dictate what your website will be for and how it will best function. Listed below are some fundamental tips to help you get started:
Don't Hide what You're Selling:
Most visitors will navigate to your site with a specific purpose in mind, and that purpose is to see the information pertaining to the product or service that they're interested in. If you make it difficult to find these products or services, most potential customers will give up relatively quickly and go to your competitor's website.
Make Your Website Easy to Navigate:
Putting a table of contents on your homepage is one great way to help people find their way around your website, and instantly lets them know how to maneuver around all your different webpages within your site. Another good tool to consider is a search function that allows visitors to type in what they are looking for and be instantly guided to it with the click of a mouse—put this at the top of every webpage.
Keep Content Concise:
When putting content on your site, you want to avoid gigantic walls of text and overly long paragraphs as much as possible, because customers tend to have a short attention span and won't want to read puffery. The key is to focus on your target audience using keywords, short sentences, and clearly defined headlines or paragraph headers that explain what you have to offer—use the 'what we can do for you' perspective.
Implement a 'Contact Us' Page:
It is important to implement a 'Contact Us' page within your website, which allows the customer to contact you by email at any time. Within this page should be spaces where a customer must type their name, company, phone number, and email address, along with an additional space for them to provide comments or questions if they have any—be sure to indicated that their email address and phone number will be kept confidential. It's also important to then display a 'Contact Us' button or link on every other page of your website so customers always have a way to navigate to this page instantly.
Provide Your Phone Number on Every Page:
The more people can see your phone number the better, because it provides a way for individuals to contact you immediately without having to search far and wide to do so. To avoid typing your number in manually on every page, just include it at either the top or bottom of whatever template you use to create your webpages.
Set Up Website Analytics:
Setting up website analytics—using a tool like Google Analytics—is a great way of monitoring how many visitors are coming to your site, how long they are staying, what pages they are visiting, what keywords they are using to find you, etc. By knowing these stats, you will be able to establish an effective online marketing plan and know how frequently to update your site with fresh content and better keywords.