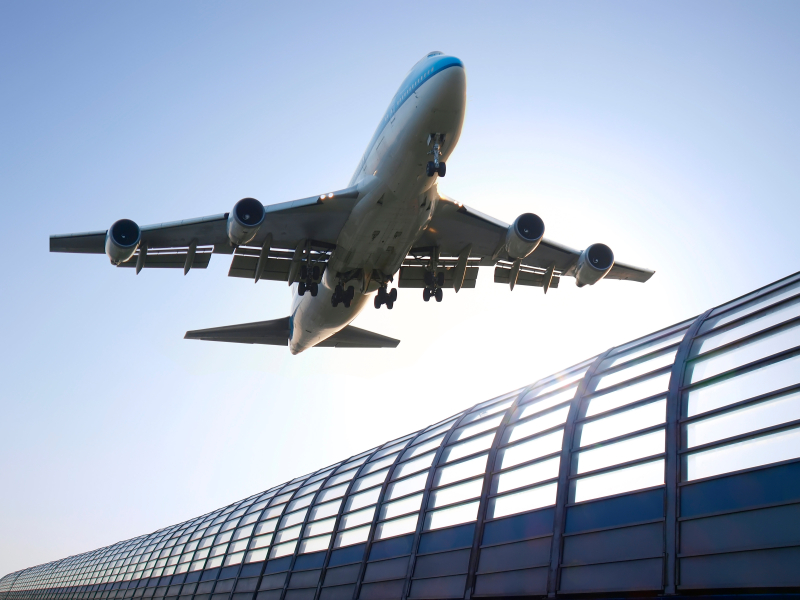 For those of you that are frequent flyers, the advent of internet access on an aircraft is probably not a new concept that you're unaware of; just one that you may be quite irritated with. Loss of internet connectivity or flying in aircrafts that lack internet capabilities all together seem to be the frequent problems that many individuals encounter 30,000 feet in the air, but hope seems to be coming for the ever-traveling businessman or woman.
Right now, the majority of airlines that currently offer inflight internet access use an inflight Wi-Fi system—usually provided by Gogo (Aircell)—that allows any Wi-Fi enabled device to connect to the internet via cell towers on the ground. These cell towers have been outfitted to point their data signals at the sky so airplanes can transmit their signals using an antenna, and then wirelessly supply the internet throughout their cabins using a single modem. The current system being used is typically a 3G wireless technology that utilizes EV-DO Rev. A, and there are more than 100 cell towers scattered throughout the continental U.S. and parts of Alaska.
The problems occur because of two main reasons: this current technology in use has limits on what it can handle; and the fact that most airlines only have a certain number of their planes outfitted with Wi-Fi technology. From a technological stand point, the current EV-DO Rev. A doesn't always provide internet users with enough speed—especially when the plane is not located near a tower—and the current antennas being used don't always provide enough strength to fully transmit the signals they receive. In turn, the single modems being used within the aircrafts can't provide enough bandwidth to supply a fully functioning internet source.
To help fix these problems, companies like Gogo are updating their technology to EV-DO Rev. B., which should improve the raw throughput of these systems by 50 percent. Airlines are also planning to add directional antennas to their planes, as well as replace the single modem system with a dual modem system. The new antennas will receive signals at a much better level, and the dual modems will allow for double the bandwidth—meaning more overall functionality of the internet.
Several airlines—Southwest in particular—are also beginning to look at satellites as the viable solution for more effectively delivering the internet to their passengers, because satellites provide very few limits on bandwidth and can transmit data to aircraft at anytime, anywhere. Airlines that use satellites would be able to expand their broadband bandwidth capabilities to offer more online services—such as the streaming of videos, booking hotels, etc.—without sacrificing overall quality or speed.
Airlines are also beginning to equip more of their planes with Wi-Fi so more passengers can continuously utilize the internet while flying. The major U.S. airlines that currently provide internet access are Air Tran, Alaska Airlines, American Airlines, Continental Airlines, Delta Airlines, Hawaiian Airlines, Jet Blue, Southwest Airlines, United Airlines, US Airways and Virgin America. Several of these airlines have already equipped their entire fleets with Wi-Fi —Air Tran, Virgin America, Alaska Airlines and Delta—while the rest are working at equipping all or most of their fleets within the next several years.