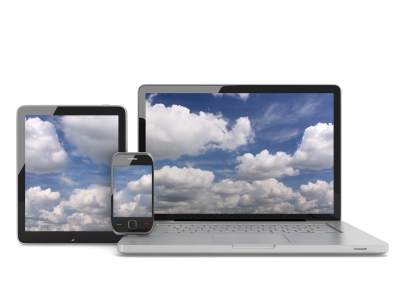 Cloud computing is one concept that has enveloped the mortgage industry over the past few years. With increasing demands for IT services and decreasing budgets, cloud computing is a viable software solution. However, companies must keep their security in mind before just jumping into the cloud computing pool.
Trying to grasp what type of cloud environment to use is a daunting task for a company that is unfamiliar with how cloud computing works. To give you a broad overview, cloud computing is internet-based computing where shared resources, software, and information are provided to end user computers and other devices on-demand. There are two main cloud environments out on the market today, secured and unsecured—also known as private and public.
Companies that use unsecured cloud environments have little or no control over the underlying technology infrastructure. Though appealing to most companies because of its low costs and reduced complexity, unsecured clouds come with much higher security risks, such as: unauthorized access of data by other companies using the same software, limited control and visibility over the software's infrastructure, a lack of common regulatory compliances, and very minimum data privacy if it's unencrypted.
Companies using unsecured cloud environments are forced to implement and maintain security features on their own, which takes away valuable time from their IT departments. These IT departments must always build defenses at the virtual machine level, build multi-layered defenses using tools like firewall, maintain their own patch management policies, and encrypt all the data that goes into the cloud.
By using a secured cloud environment companies will greatly reduce the security risks mentioned above without having to worry about tying up their IT departments. The secured cloud is only deployed over one company's intranet or hosted datacenter using the internet, meaning it is a completely private product for the company that is using it. A contractual agreement is established between the cloud provider and the company using their services, which formally defines the services and commitments between the two. Also, secured clouds offer advanced security features upfront, which are implemented and maintained by the provider and not the company using the software.
At GlobalDMS, we offer our clients a secure cloud-based infrastructure that will provide the security you're looking for. Our secure cloud-based infrastructure also makes implementing and/or updating our proven software quick and easy using Global Launch. For any questions or to receive a free consultation, Contact Us today!