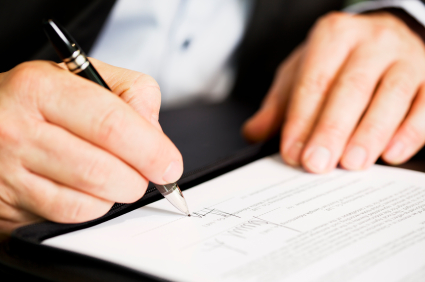 Whether you're a lender or servicer, you must have a certified license that is registered with any and every state you conduct your business in. State mortgage regulators—under the authority of the federal government—have adopted mandatory licensing to improve overall supervision of the mortgage industry, streamline the licensing process for mortgage companies and professionals, and enhance consumer protection. Professionals within the industry cannot act as such until they acquire the appropriate license.
Mortgage lenders and servicers must register using the Nationwide Mortgage Licensing System & Registry, which was created as part the S.A.F.E. Act back in 2008. This registry allows these professionals to efficiently apply for, amend, update or renew their licenses online.
Lenders:
There are set registration fees that must be paid—amounts will vary from state-to-state
Most states require a security bond, but amounts will vary from state-to-state
-NV, TX and UT don't require a security bond
A Loan Originator License is also mandatory for lenders in most states
Most states require a lender's specific branch locations to be licensed as well—'Branch License'
There are 11 states that still require a lender to have a physical office within their respective state: AZ, HI, MO, MT, NC, NJ, NV, OH, OK, PA, TX
Lenders must take 20+ hours of education in approved courses
A majority of states have a minimum net worth requirement that will vary from state-to-state
A minimum of 8 hours of continuing education is required, but several states do require more
Renewal periods vary from state-to-state, but usually occur every 1 to 2 years
Servicers:
All states require an initial registration fee that varies between states
All states require servicers to also obtain a Branch License
Mandatory security bonds, that vary in amounts, are requires in: AR, IL, MN, MT, NH, NJ and NY
Obtaining a Loan Originator License is required in: AK, FL, IL, NH, NJ, NY
Minimum net worth requirements, that vary in amounts, are required in: AK, FL, IL, NH, NJ, NY
Those who fail to comply with these licensing regulations will face stiff fines and penalties from their state's mortgage regulators. It is important to always keep up with your state's licensing legislation to help assure that you or your company remain in full compliance with all requirements.