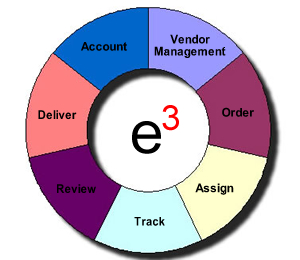 The hot topic throughout the mortgage industry over the past several years has been maintaining compliance with all the new state and federal regulations that have been created. AMCs arguably have seen the most changes, and maintaining compliance while still remaining efficient may seem impossible. However, having the right appraisal management software in place will help your business tremendously, and alleviate the stress you may be feeling.
Three Largest Changes in Compliance for AMCs
1. Appraisers must be Paid Customary and Reasonable Fees: These fees must be based on either recent rates identified through a rate study for comparable appraisal services within the same geographical market, or on rate information—like a fee schedule—developed by objective third parties. Appraisal fees must be paid on time, which is usually 30-60 days or a contractual agreement set between the AMC and the appraiser. Failure to comply with this regulation can cost an AMC up to $10,000 per-day for the first infraction, and $20,000 per-day for subsequent infractions thereafter.
2. Appraisals Delivered to the GSEs must be Submitted through the UCDP, and must be UAD Compliant: As of March 19th, all conventional mortgage appraisal report forms must be uniformly coded and electronically submitted to the GSEs through the new Uniform Collateral Data Portal (UCDP). These reports must comply with the Uniform Appraisal Dataset (UAD), which standardizes definitions and responses for a key subset of fields to enhance data quality and promote consistency. Either an XML data stream with an embedded first-generation PDF file or a first-generation PDF file without the corresponding XML data can be submitted through the UCDP.
3. AMCs must now Register with their Respective States, and must always Renew their Licenses On Time: It is unlawful for any person or entity to engage in or attempt to engage in business as an AMC, perform appraisal management services, and/or advertise or hold itself out as an AMC unless they are first registered with their respective states they reside in. AMCs must always renew their licenses on time, with these renewal periods usually occurring every 1 or 2 years. AMCs must also designate a Controlling Person within their company upon registration, who is responsible for ensuring the company operates in complete compliance with all regulations. Failing to follow these new guidelines can cost an AMC thousands of dollars in civil penalties, or bring about a suspension or complete loss of their license.
From vendor management to regulatory compliance, eTrac Enterprise for AMCs will provide you with all the tools you need to efficiently run your organization and maximize profits. To learn more about this platform, visit our eTrac Enterprise for AMCs page under Products, or contact our office today for an evaluation.