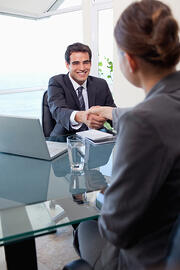 Welcome back to the GlobalDMS Blog! This week, we're addressing the challenges that lenders and appraisal management companies are facing in maintaining valuation management compliance. With the new Good Fair Estimate (GFE), HUD-1 and HUD-1a initiated by Real Estate Settlement Procedures Act (RESPA) on May 1, 2010, lack of concern for regulations brings on penalties and fines.
The grim reality of RESPA:
Nearly 81 percent of respondents have encountered difficulties in transitioning to the new GFE and the HUD-1 and HUD-1A uniform settlement statement forms.
In our last post, we highlighted the importance of knowledge -- understanding and being aware of the new regulations and why they were enacted. But your second power in maintaining appraisal management compliance is the service solutions and technology of third-party sources.
The guaranteed solutions provided by outside vendors offer lenders peace of mind when confronting potential RESPA penalties and keep their business running smoothly and efficiently.
The technology provided by an outside vendor solves problems for the lender that would otherwise require a great deal of time and effort, thereby taking focus away from more pressing responsibilities.
To put it simply, the advantages of adding a third-party source to your collateral management system are threefold: ensuring compliance, saving time and saving money.