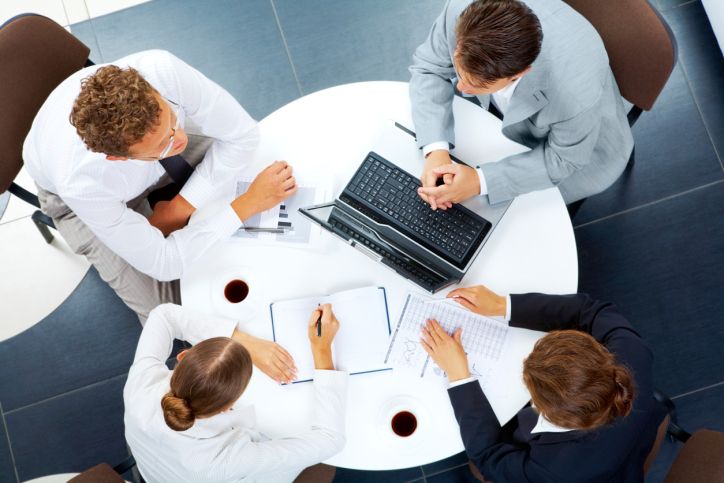 Welcome back. This week on the GlobalDMS Blog, we're giving you tips and strategies to enhance your relations with vendors. Our last post was about incorporating the strategies you learned in kindergarten -- sharing, balance and appreciation/understanding -- into your vendor relationships. This post is about the best practices for selecting your vendors.
To choose the vendors that will be the most appropriate and beneficial to your business, follow these 3 best practices:
1. BE AWARE: Don't be fooled by a potential vendor's show-stopping façade or glamorized game face. They may just be pulling out all the stops to get your business. If you run into a parade of overzealous salespeople and a horde of individuals that call themselves "consultants," be wary. Their everyday business operations -- after the contract is signed -- are most likely not as impressive as their opening pitch. Ask realistic questions that can't be side stepped – for example, "Is our project within your area of expertise?"
2. BE CAUTIOUS: If you meet with a potential vendor that demands limitations with other vendors or with future customers, play it safe. Doing business with this person or business may back you into some inflexible corners. Demanding restrictive or exclusive relationships is never a good sign. Also avoid contracts that have severe penalties for seemingly minor incidents, as well as contracts that bind you for an unusually long time. If this is the case, ask for a renewal option -- and if the vendor refuses, it may be time to back out of this potentially toxic business relationship.
3. BE FLEXIBLE: It's not all about you -- you should be open to the vendor's requests, too. Don't be opposed to negotiation. If a vendor is particularly adamant about a certain issue, talk it out and consider compromising your terms. This shows the vendor that you're going to be a good partner – one who works towards both of your best interests. If an issue is small and insignificant to you but the vendor insists on adding it to the contract you may choose to bend in this situation. This shows good faith on your part and your willingness to work towards a contract that is mutually beneficial to both parties.
Your vendors can make your business soar, but they can also sink your ship. Be judicious, but open to compromise when selecting your business partners -- open your eyes, but also your mind. You'll be thankful for your awareness, caution and flexibility in the long run.