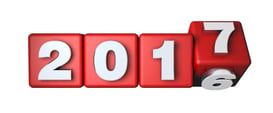 The Appraisal Standards Board (ASB) of the Appraisal Foundation will soon be releasing its 2016/2017 version of the Uniform Standards of Professional Appraisal Practice (USPAP), which is set to become effective on January 1, 2016.
This latest version of USPAP includes several changes from its predecessors, which were brought about after 19 months of discussion, four exposure drafts of proposed revisions, one exposure draft of the proposed new Advisory Opinions, and edits to an existing Advisory Opinion.
The following changes were officially adopted by the ASB earlier this year, and will be incorporated into the 2016/2017 edition of USPAP and its associated guidance materials:
Revisions to the "Record Keeping Rule"
Revisions to "Standard 3"
Revisions to the definition of "Assignment Results"
Revisions to the definition of "Confidential Information"
Revisions to the Confidentiality section of the "Ethics Rule"
Revisions to "Reporting Standards"
Revisions to "Advisory Opinion 7"
Retirement of all "Statements on Appraisal Standards"
In direct relation to its retirement of all the "Statements on Appraisal Standards", the ASB created four new Advisory Opinions – transferring valuable guidance from each retired Statement into these new Advisory Opinions.
Advisory Opinion 33: Discounted Cash Flow Analysis
Advisory Opinion 34: Retrospective and Prospective Value Opinions
Advisory Opinion 35: Reasonable Exposure Time in Real and Personal Property Opinions of Value
Advisory Opinion 36: Identification and Disclosure of Client, Intended Use, and Intended Users
As stated by the ASB, the adopted changes are intended to improve the clarity, understanding, and enforceability of USPAP, thereby furthering its goal of promoting and maintaining public trust in the appraisal practice.
For more information and to see the complete breakdown of the 2016/2017 USPAP revisions, check out the Appraisal Foundation's 2015 Summary of Actions Related to Proposed USPAP Changes.
Sources:
The Appraisal Foundation – appraisalfoundation.org