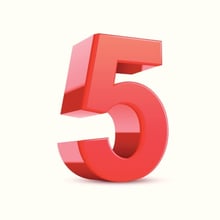 In today's mortgage lending world, the number of constantly changing appraisal-based rules and regulations seem unrelenting. With so many compliance updates in such a short period of time, it has become increasingly difficult for lenders to adhere to the "letter-of-the-law" when it comes to appraisal rules and regulations.
Worst of all is that many lenders truly believe they are in full compliance, but are not. This is mostly due to misconceptions and conflicting information, and even the most conscientious lenders are still susceptible to making costly mistakes when it comes to their appraisal processes.
In particular, there are 5 key appraisal compliance misinterpretations that all lenders should become aware of amid today's highly fluid and tightly regulated mortgage market. These misinterpretations include:
Assuming that a Loan Origination System (LOS) automatically makes lenders compliant with appraisal management.
Thinking that appraisal reports are the only valuation required to send to borrowers.
Expecting that using an AMC automatically makes lenders compliant with all appraisal regulations.
Presuming that communication is never allowed with production staff.
Thinking loan production can make recommendations for the appraisal panel.
For more detailed information on these 5 key appraisal compliance misinterpretations, as well as links to supporting compliance guidelines, download our The 5 Most Common Mistakes Lenders Make with Appraisal Compliance: What You Need to Know whitepaper for free today.