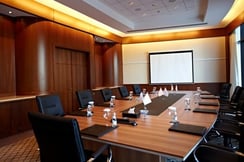 The Appraisal Institute's (AI) Board of Directors recently passed four 45-Day Notice items, which included the addition of a comprehensive examination requirement for the SRA designation, applicable to residential Candidates admitted or readmitted on or after January 1, 2016.
The second approved item will allow individuals who were Associate Members on December 31, 2012 to become Participating Affiliates, while the third approved item has eliminated the chapter meeting attendance requirement for Candidates. The fourth and final 45-Day Notice item that was approved addressed the succession of members of the Institute's Board of Directors.
In addition, Valuation Review also reported on several other actions that were recently taken by the Board, which include:
Approved the distribution of an exposure draft to AI professionals of the proposed Valuers Code of Professional Ethics, which could be used where national or international ethical rules do not apply;
Directed the CEO to automatically transfer Candidates to the Practicing Affiliate category who otherwise would be terminated for failure to meet the 2014 minimum progress requirements and who are newly eligible for the Practicing Affiliate category;
Decided to no longer offer member pricing to certain non-AI professionals for AI qualifying education courses;
Voted to pursue a proposed Property Use Classification System (PUCS), which includes establishing a project team to maintain and advance the PUCS;
Decided to elect the Board's 2016-2017 International Designated Member by the fourth regular meeting in 2015;
Addressed procedures for excused absences at regional committee meetings;
Approved the revised basic membership designation descriptions;
Adopted proposed qualifications for members of the Board of Directors of the International Center for Valuation Certification – an affiliate of the Appraisal Institute;
Reaffirmed the Institute's strategic plan;
Transferred some operating funds to the reserve fund.
For the latest news and information, be sure to check out the AI's website.
Sources:
Valuation Review – valuationreview.com
Appraisal Institute – appraisalinstitute.org