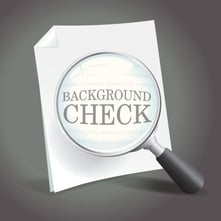 Last month, the Appraisal Institute analyzed and compiled all state licensing and certification mandates and regulations pertaining to background checks for applicants seeking appraiser credentials. According to its press release, the institute published its findings in a special report titled, State Requirements Regarding Background Checks for Real Estate Appraisers.
The Appraisal Institute's analysis showed that 42 states have officially enacted background check regulations for real estate appraisers. Prior to 2011, when the Appraiser Qualifications Board first introduced background checks as part of the minimum qualifications criteria, only 10 states had official background check requirements in place.
Most of these 42 states currently require fingerprint-based formal background checks, but only a handful require an additional background check at each renewal period. With that said, many of these states still require appraisers to submit new fingerprints and undergo new background checks when upgrading their credentials from trainee to licensed/certified, licensed to certified residential/general, or certified residential to certified general.
In addition, 21 of the 42 states require appraisers to undergo background checks before obtaining a credential by reciprocity, while only 9 require background checks for temporary practice permits.
The Appraisal Institute's new State Requirements Regarding Background Checks for Real Estate Appraisers report is free for institute professionals and available for $50 to all others that are interested in receiving a copy. For more information or to purchase a copy of the report, please visit the Appraisal Institute's website.
Appraiser Qualifications Board Amends Background Check Requirements:
As mentioned in last Thursday's blog, the Appraiser Qualifications Board has officially adopted changes to the 2011 background check requirements of the Real Property Appraiser Qualification Criteria – which are set to take effect on January 1, 2016.
For more information on these impending changes, click here.
Sources:
The Appraisal Institute – myappraisalinstitute.org
Valuation Review – valuationreview.com