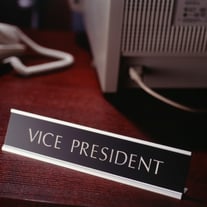 The Appraisal Institute (AI) recently announced in a press release that James Murrett (MAI, SRA) has been nominated for the 2016 Vice President position by the AI National Nominating Committee during its meeting last month in Chicago.
Mr. Murrett has previously served on the AI Board of Directors and the Strategic Planning Committee, and has also held numerous chapter roles – including his tenure as the President of the Upstate New York Chapter in 2000. He is a current member of the AI's Finance Committee, and is also the current Treasurer and member of the Board of Directors for the International Center for Valuation Certification, an affiliate of the Appraisal Foundation.
James is an approved AI instructor as well as a certified Uniform Standards of Professional Appraisal Practice (USPAP) instructor, and is also approved to teach all courses required for New York State licensing and certification.
Since 2013, Mr. Murrett has been the Executive Managing Director, Northeast for Colliers International Valuation and Advisory Services in Buffalo, New York. He is primarily responsible for the oversight, recruiting, and expansion of business development for multiple offices in the Northeast Region.
He has received numerous awards, including the 2014 Appraisal Institute Edward W. Adams, SRA, Outstanding Board Service Award and the 2008 President's Award, which is presented by the Upstate New York Chapter of the AI for ongoing commitment, dedication, and service to the chapter and the profession.
The AI's Board of Directors may continue to file petitions for additional nominees through this week, and is expected to officially elect the 2016 AI Vice President at its meeting in Dallas on July 30-31.
Source:
The Appraisal Institute – appraisalinstitute.org