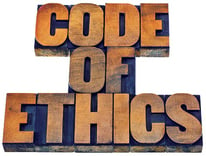 During its latest meeting in Dallas, the Appraisal Institute's Board of Directors officially adopted the "Valuers Code of Professional Ethics" (VCPE) as a model code. The board also approved making the VCPE available for use by non-Appraisal Institute professionals as a companion document to the already existing "Appraisal Institute Standards of Valuation Practice."
As part of this adoption, the board has instituted the following ethical codes:
A valuer must refrain from conduct that is detrimental to the profession and the public.
A valuer must maintain appropriate records.
A valuer, in providing services, must develop and report unbiased analyses, opinions, and conclusions.
A valuer must not violate confidentiality.
A valuer must not advertise or solicit in a manner that is misleading or otherwise contrary to public interest.
In addition, Valuation Review also reported that the institute's Board of Directors approved all three 45-day notice items that were on the meeting's agenda as well. These items addressed the honorary member category of the Appraisal Institute, related entities referenced in the bylaws, and revisions to admissions regulations to reflect a new standards definition.
Sources:
Valuation Review – valuationreview.com
Appraisal Institute – appraisalinstitute.org