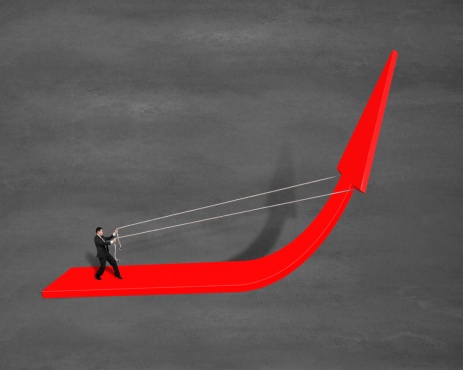 As thousands of appraisers are getting ready for retirement, many professionals within the mortgage industry are beginning to wonder who's going to take their place. When comparing the number of upcoming retirees to those expected to join the appraiser workforce, there is no comparison, raising many red flags with all involved in the industry.
According to both National Mortgage News and Valuation Review, the Appraisal Institute has estimated that the number of residential appraisers in the U.S. has already declined by roughly 28% (23,000) since 2007. In addition, it has also been estimated that approximately 30% (61,000) of the certified and licensed residential appraisers in the country are no longer practicing – with another 20-30% contemplating retirement.
To help defuse this growing problem, the Appraisal Foundation has begun reaching out to anyone and everyone they can to try to bring more individuals into the world of appraising. They are hoping to sway these individuals with their new "Fast Facts for Future Appraisers" infographic, which is designed to be a helpful guide for those considering a career within the appraisal profession.
The infographic itself is divided into five subsections that are designed to grab the attention and interest of new or potential prospects, and provides explanations relating to the many job opportunities that await future appraisers.
The first subsection emphasizes the fact that appraisers can literally work across the country and are always in demand. The second subsection talks about the average salaries that appraisers can expect, as well as the numerous factors that lead to those figures – geography, experience, and specialization. The third subsection speaks of the diversity factor and points out that appraisers can value more than just properties and homes – using sports memorabilia, art, and antiques as further examples.
The fourth subsection speaks of the growing technological advancements that have been made within the appraisal industry over the last few years—such as mobile applications, advanced software, and electronic measurement apparatuses—to try to lure those with an interest in technology to the profession. To conclude the infographic, the fifth and final subsection highlights the amount of flexibility appraisers have with their schedules, which has promoted many entrepreneurial opportunities in the past.
The Appraisal Foundation is hopeful that its new infographic can help spurn some much needed growth within the industry. However, with nearly 6 in 10 appraisers being more than 50 years old, and only 11% aged 35 or younger, time is slowly running out to correct this clear imbalance.
To view the new "Fast Facts for Future Appraisers" infographic, check out the Appraisal Foundation's website.
Sources:
Appraisal Foundation – appraisalfoundation.org
Valuation Review – valuationreview.com
National Mortgage News – nationalmortgagenews.com